At Jaguar Ventura, we want Camarillo, Ventura, and Oxnard drivers to have the car of their dreams. And if the amazingly innovative I-PACE has been on your mind lately, we're here to make it happen.
With our Jaguar I-PACE leases, we can get you behind the wheel of this electric car sooner than you may think. To find out more about this vehicle, as well as if leasing is the right finance option for you, keep reading below.
About the Jaguar I-PACE
The award-winning I-PACE is taking the streets by storm with its extreme style and smooth driving capability. Plus, efficiency is quite impressive all thanks to the 90-kWh battery under the hood, which supplies a max horsepower of a whopping 394.
Inside, tons of features await to elevate your driving experience. Technological advancements like the available Head-Up Display and Interactive Driver Display keep you in check on the road while fun features like the Touch Pro™ Duo present you with two dashboard touchscreen displays. Plus, with the Meridian™ 825-watt available audio system, your tunes are taken to the next level.
Leasing a Jaguar I-PACE
When you decide to lease this remarkable luxury vehicle, you'll have a team of professionals on your side from start to finish. After filling out a finance application, they will take a look at your situation and craft a contract that is customized to your lifestyle.
In this leasing contract, you will find everything you need to know. Annual mileage, leasing terms, conditions, leasing duration, and more are covered. With no stone unturned, you can feel confident about driving off the lot with the info you need.
Benefits of our Jaguar I-PACE Leases
A tailored contract isn't the only perk you'll receive when leasing an I-PACE. Leasing comes with a plethora of incentives that you're unable to find with other leasing options. Let's take a look at some of the most popular benefits:
Costs: With leasing, you don't technically own the vehicle. This means you only have to pay for the depreciation of the model while under contract. Since you don't have to pay for the whole amount, leasing often presents much lower payments. Plus, many can walk away with paying very little, or sometimes no, money upfront.
Tax Benefits: If you're looking to use your Jaguar I-PACE for business purposes, you may be able to write off some of the expenses when filing your taxes. This means more money in your pocket at the end of the year.
Advanced Vehicle: One of the best perks of leasing is that you'll have the chance to always drive the newest and most technologically elevated vehicles. Prepare yourself to become the envy of your neighbors and passersby.
Streamlined Trade-In: When buying a vehicle, if you want to upgrade, you have to worry about trading in the model or finding a buyer. With leasing, once the contract is over, we'll take care of all of that for you. This leaves you time to find a new vehicle to lease. Or, you also have the option to purchase the vehicle!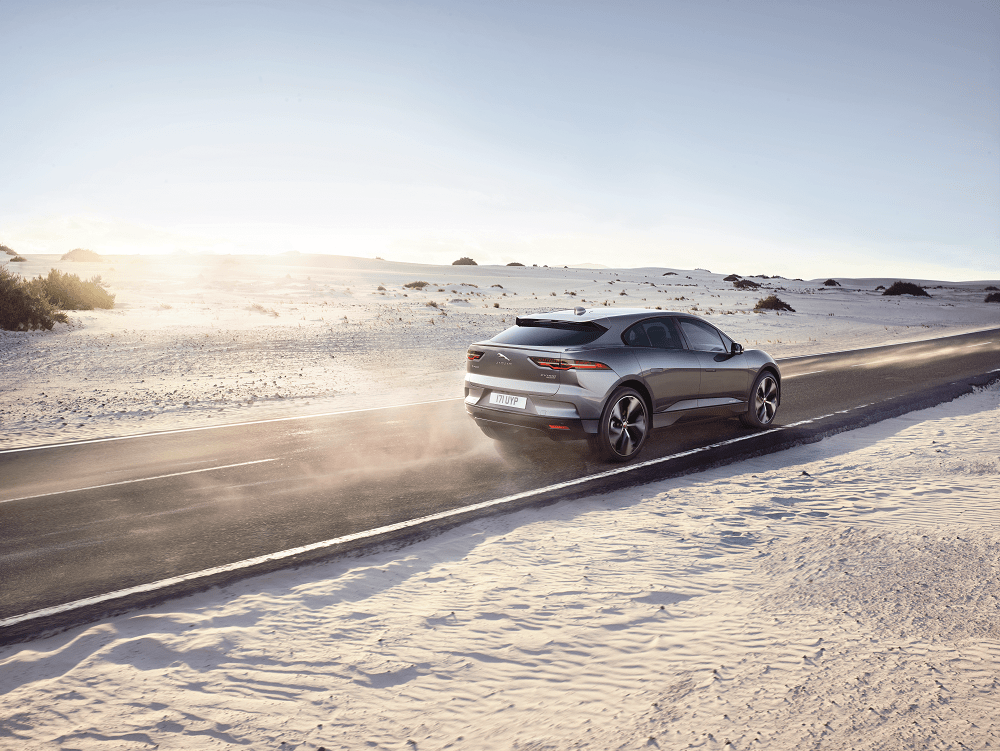 Find Amazing Jaguar I-PACE Leases Today!
If you're ready to explore the world of leasing even further, head on into Jaguar Ventura. Our I-PACE lease options are available to all drivers in the Camarillo, Ventura, and Oxnard areas. See what our finance team can do for you by scheduling an appointment today!